Discover the packages
Sometimes it's time to enjoy all that life has to offer. Noordwijk aan Zee is the perfect place to completely relax. Discover the walking routes through the dunes and take a refreshing dip in the sea. Start the morning with yoga on the beach. Relax with a delicious drink or a special dish with a view of the waves. And end the day with the most beautiful sunset that the Netherlands has to offer. Give yourself the peace and space.
Discover Hotel de Baak Seaside
Overnight stay
Sleep in a comfortable single or double room.
Directly on the beach
The sand is but a few steps away!
Sports & Culture
Noordwijk aan Zee provides space and recreational opportunities.
Breakfast Buffet
Enjoy a rich, healthy buffet each morning.
Terrace
Enjoy a drink and sea view.
Golden Green Key
Sustainable food always leaves you wanting more.
Superior
In the superior room you can enjoy a fantastic view over the beach, the sea and the dunes. Fall asleep to the gentle rustle of the wind and wake up refreshed to the waves breaking on the beach. Your bed is made of sustainable materials. You will definitely wake up rested! Each room has its own bath or shower, toilet, TV, safe, hairdryer and fast wifi. In the morning, you have the opportunity to enjoy an extensive breakfast buffet for a vital start to the day.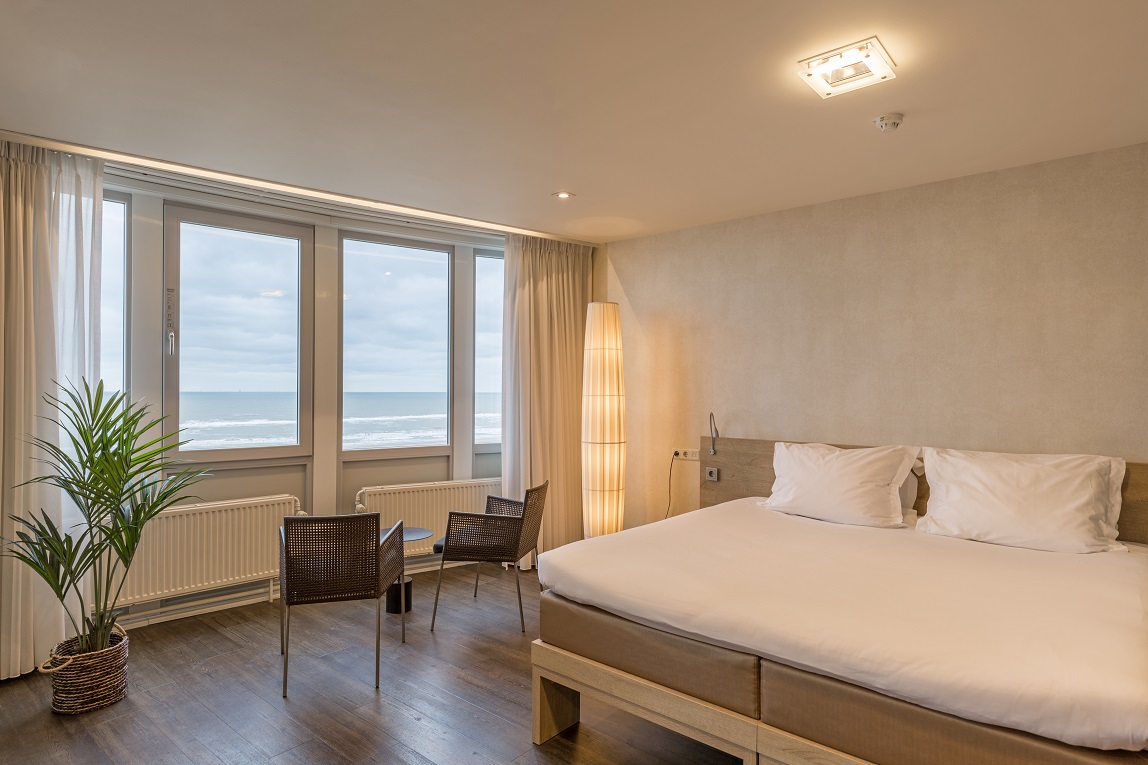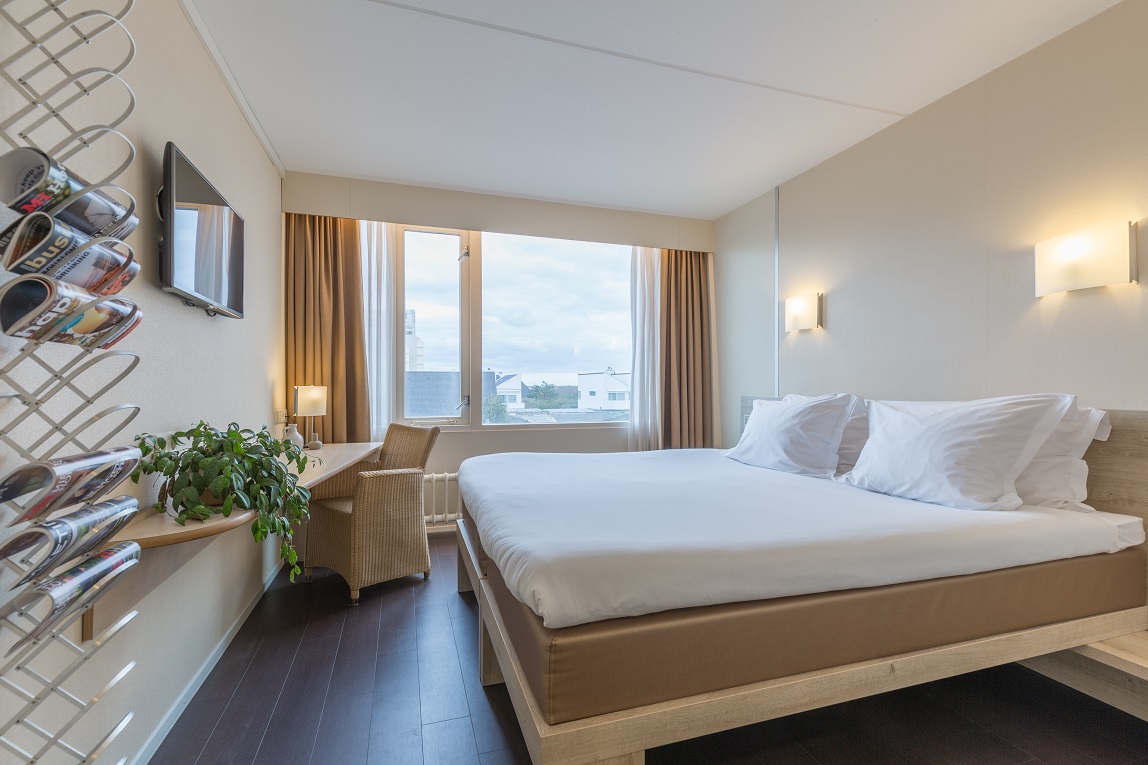 Comfort
A comfortable room with a lovely bed – specially designed for Hotel de Baak Seaside. Here you can relax well after a strenuous day. The room has a private shower, toilet, TV, hairdryer, fast wifi and a safe. After a revitalising night, you can enjoy an extensive breakfast buffet the next morning.
Enjoy our breakfast buffet
After a refreshing night's sleep, you are welcome to enjoy an extensive breakfast buffet in our restaurant. The products are sustainable, organic, and fresh. This way you can start your day at the sea right. Of course, we can take dietary requirements into account. If you have those, please pass this on one day in advance.