Discover Hotel de Baak Seaside
Space
Space to meet. Both indoors and outdoors.
By the sea
Directly on the beach of Noordwijk aan Zee.
Attention
We are happy to help you plan the day.
Healthy Food
Our food concept: healthy and tasty breakfast, lunch and dinner.
Golden green key
We are really proud of this! Our sustainable working method is the key to the future.
Multi-day
Stay comfortably overnight in one of the hundred hotel rooms.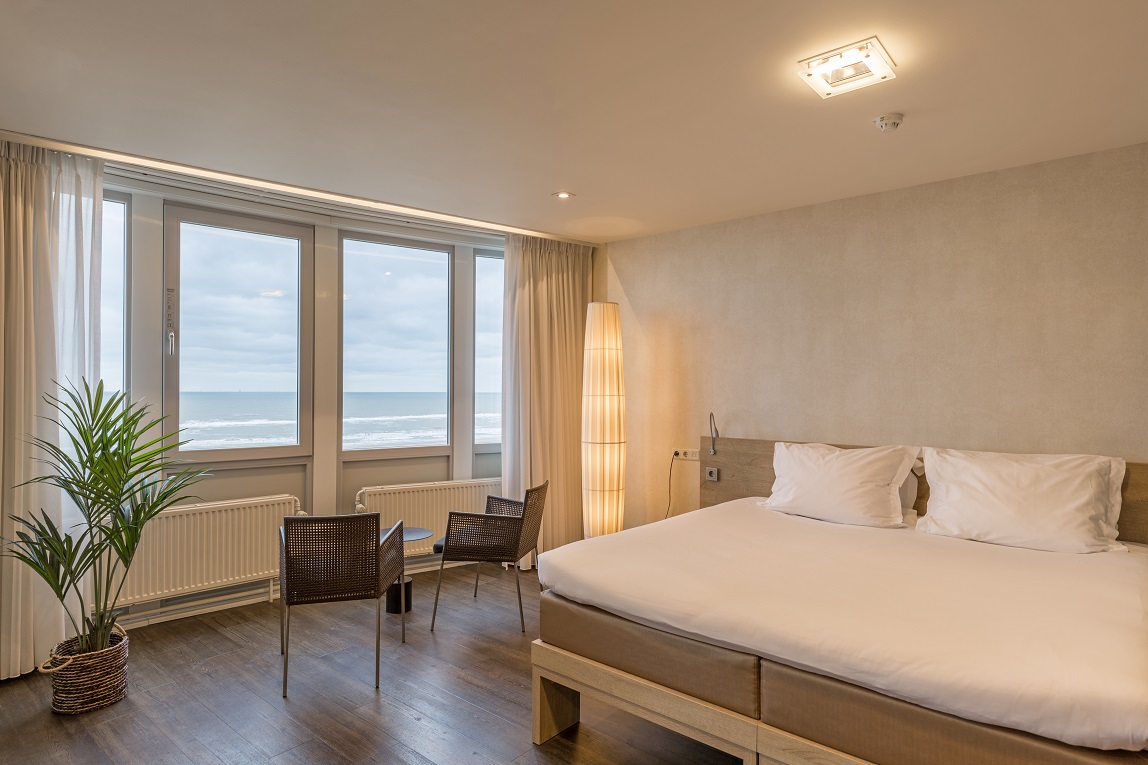 Meetings with overnight stay
In addition to various inspiring spaces for your meeting, we also have 100 comfortable hotel rooms available at Hotel de Baak Seaside. With our prime location by the sea, the special ambiance and a healthy kitchen, there is everything you need to make your multi-day event a success. A multi-day event not only provides time for more content, but also fulfils the need to be able to be together optimally again. Enjoy each other with new knowledge during a delicious dinner with fresh products in our restaurant. Have a drink with a good glass of wine on the boulevard. Give your event an extra dimension with a stay by the sea.
Meeting with overnight stay
Are you also ready to organise your event with all the space it needs? And do you also want the added value of an inspiring environment for your meeting? Request a quote for meetings and training in Noordwijk aan Zee.
Request quote